The workshop encourages submissions in four categories:
Long papers, either reporting on completed work or offering a polemic discussion on a burning issue (up to 10 pages).

Short papers describing work in progress (up to 5 pages).

Demonstration of implemented systems: submissions should be accompanied by written reports (up to 3 pages).

Short abstract, describing a doctoral thesis summary or a project proposal (up to 2 pages).
It is highly recommended, but not mandatory, to submit papers using the final IJCAI camera-ready formatting style.
Paper submission will be handled by the Easychair conference system. Please submit your paper here.
KEY DATES

Paper submission (all categories): 22 April 2016 

Extended 1st May 2016

Notification to authors: 20 May 2016

Final version of papers: 17 June 2016

Early registration deadline: from the IJCAI website

CMNA 16: 9 July 2016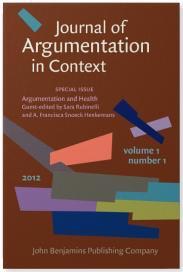 PUBLICATION
CMNA16 proceedings will be published as CEUR Workshop Proceedings.
Extended versions of selected accepted papers will be published as a special issue of the Journal of Argumentation in Context, (John Benjamins publishing).